To me shooting film is a beautiful blend of craft and art. Each photograph is real, physical, and permanent, and so you must learn to take great care, go slow, be methodical, like a craftsman working her raw materials. But your materials are the stuff of life, fleeting moments of love and laughter. Keeping pace with that rhythm while immortalizing those moments requires a unique artistry.
I began my career as a photographer shooting for fashion magazines and commercial work. The energy and the fast pace of the environment thrilled me, but ultimately I discovered that what I loved about photography was the people and the relationships. When I found fine art wedding photography, it felt like the perfect fit. I get to participate in that same energetic and rigorous planning, helping you curate the broadest themes of your wedding to the smallest details, all coming together to deliver the feel and experience you want from your day. And at the end, I get the satisfaction in knowing that my work will mean something profoundly personal. It takes technique to make your models look good and laugh genuinely. But photographing a wedding is about discovering the magic that lives and breathes between you and your partner. That magic, your love and connection, is why I do what I do.
My feelings about shooting film inform why I love photographing weddings. I've spent time experimenting with many different kinds of film, learning what each one responds to best. My process as a wedding photographer begins with you, spending that same time learning what makes you light up, developing my understanding of you and your partner not as another pair of subjects in my photographs but as unique people embarking on an incredible adventure.
I'm here for the relationships. I would love to photograph yours.


Features include Trendy Bride, Borrowed and Blue, Gray Likes Weddings, and The Knot
When I'm too nervous to read a review on my own, when I need a second shooter for a wedding that I know understands my vision and how to achieve it, or if I need someone to keep me motivated and inspired, there's Alec.
After three years of dating, I still feel like I'm falling in love with this guy. His background in film production gives me a friend to nerd out with about all things photography and film related without feeling like a nerd, just myself.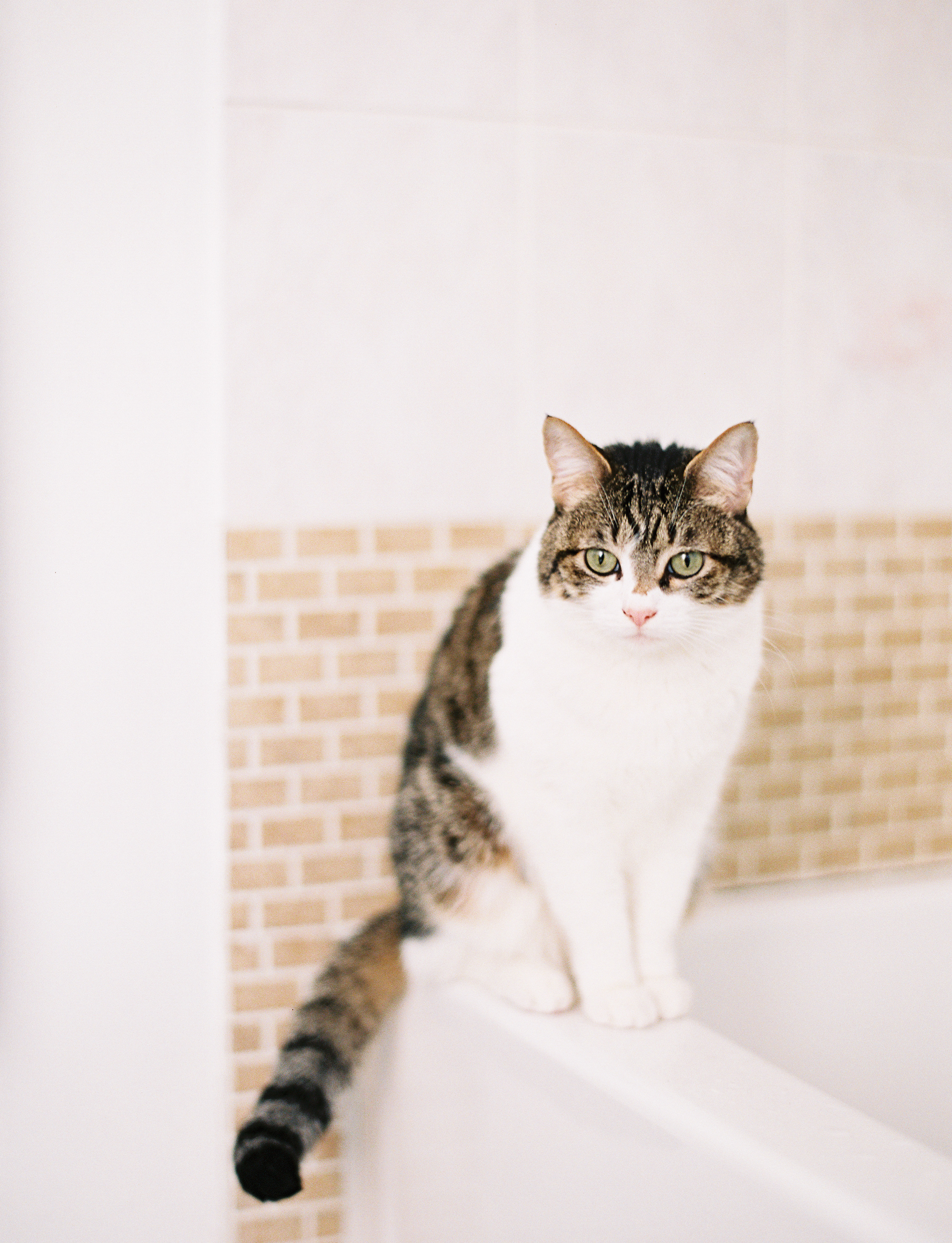 If you ever wonder how I get through all the grueling hours of editing, it's with this young lady on my lap. More accurately, she is the reason I do not become an editing zombie for hours on end because she'll talk me into feeding her any hour of the day.
My friends say she has more personality than I do. I would love a second opinion.